Important Life Lessons
When you're running late for work...
and you can't find your glasses.
Anywhere.
Always remember
to check
under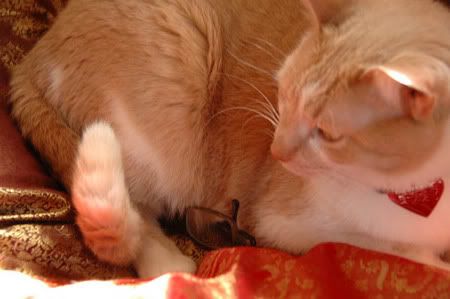 the cat.
Perhaps I should start a website called "stuff under my cat"?
In the meantime,
stuff on my cat
is always good for a laugh on a slow day at work.